Seller
Made in Moon
Registration number : 831 307 558 00020
Address: 59, rue Charles de Gaulle
91330 Yerres
France
Website : madeinmoondesign.fr
eMail :
Phone : +33 (0)1 77 05 64 44
Disclaimer
Made in Moon is a French company governed by French law.
These General Terms and Conditions of sale shall be governed by French law.
The articles herein are the translation of the General Terms and Conditions of sale in force in France. They are given for informative purposes only and are not legally binding on Made in Moon.
Each customer has the responsibility to inform himself about the said regulations, in particular the customs regulations governing the importation of foreign goods.
Product Information
Handmade bags and other fashion accessories made in Paris, France.
Pricing
Sale prices are those indicated on the purchase order at date of the. They are indicated in euros including VAT en all other taxes. Prices may be increased by the shipping costs.
Made in Moon reserves the right to modify sale prices at any time.
Products remain the property of Made in Moon until full payment.
Please note: as soon as you take physical possession of the product, any risk of loss or damage is transferred to you.
When ordering from outside of France, you are concidered as importer. Customs import duties or other local taxes may apply. Made in Moon can not be held responsable of these additional duties whish are your own sole responsibility, both in terms of declarations and payments. We advise you to inquire about these aspects with your local authorities.
All orders regardless of their origin are payable in euros.
Orders
You can order on madeinmoondesign.fr website.
A traduction of contractual information (originaly in French) is presented and will be confirmed at the latest while validation.
Made in Moon reserves the right to refuse an order and it's payment for any reason whatsoever, and more particularly in the event that the origin of the order is outside the Union. European.
Validation

Any order on the madeinmoondesign.fr website implies full acceptance of these termes without exception or reserve.
All provided data and the recorded confirmation will constitute proof of the transaction and your acknolwedge of its termes. The order confirmation will be worth signature and acceptance .

A summary of your order and terms will be sent by email after confirmation.
Availability
Our products available as long as they are mentionned so on the website.
In case of unavailability of a product after placing your order, we will inform you by email. Your order will be automatically canceled and no payment will be triggered.
Payment Terms
By using Made in Moon payments, you're agreeing to this policy and Terms of Use.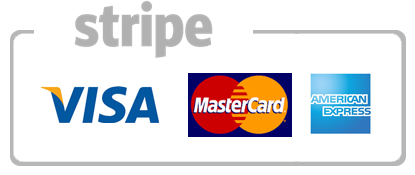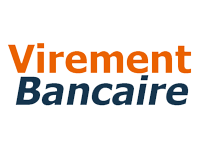 Our products are sold exclusively online on the madeinmoondesign.fr website and are payable (*) by
Credit / Debit Card (Stripe secure platform)
PayPal
Bank transfer to Made in Moon account (bank details accessible on order validation).
For other payment methods contact us …
(*) Made in Moon does not save any credit card data
Shipping & delivery
Products are sent to the delivery address provided on the purchase order, at the latest 2 working days after the registration and payment. In the event of an additionnal delay, you will be informed by email.Les produits sont expédiés par les services postaux (Colissimo, Chronopost) ou par d'autres prestataires suivant les accords de partenariats actuels et futurs.
Made in Moon can in no way be held responsible for delivery delays attributable to service providers.
Return policy
Within a periode of 14 days, starting at the reception date, you can exercise your right of withdrawal without justification or pelaity.
Items must be returned in their original condition (packaging, accessories, instructions) under your own responsability, risk and charge.
En cas d'exercice du droit de rétractation, la société Made in Moon procédera au remboursement des sommes versées, dans un délai de 14 jours suivant la notification de votre demande et via le même moyen de paiement que celui utilisé lors de la commande.
Refunds will be done within 14 days after reception.
Limitation of Liability
Our products comply with current French legislation. Made in Moon can not be held responsable in the event of non-compliance with the local legislation of the country where the product is delivered. It is your responsibility to check with local authorities the possibilities of importing or using the products or services you plan to order.
Made in Moon can not be held responsible for any damage resulting from improper use of the product.
Made in Moon cannot be held liable for all the inconveniences or damages caused by use of the Internet network, any breakdown in service, an external intrusion or digital viruses.
Changes
Made in Moon reserves the right to alter, modify, or redesign its products without any obligation to replace previous shipments to Buyer.
Governing law, dispute resolution
You agree that all maters relating to your access or use of the Site, including all disputes, will be governed by the laws of France.